 Create Intuitive Healthcare Financial Experiences
The Lynx CDH Core is designed to help you pull a CDH account experience into your existing digital experience, unlocking a more streamlined and intuitive user journey. Imagine a customer checking their health savings account (HSA) investments from the same website they use to pay their utility bill or book their medical appointment.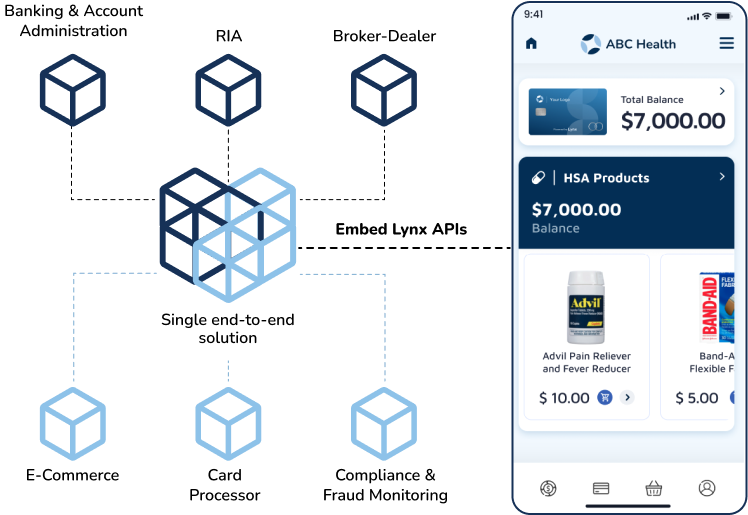 Own the experience
Lynx programmatic APIs offer unparalleled flexibility, enabling you to build the consumer directed health account experience on one platform, with one partner. Leverage Lynx APIs to integrate healthcare payments, banking, investments and e-commerce into your solution and user interface, or get access to the Lynx white-labeled digital experience. Whichever you choose, eliminate single sign-ons (SSOs) and redirects that contribute to a disjointed customer experience by fully integrating HSAs and other CDH account functionality into your existing apps and workflows.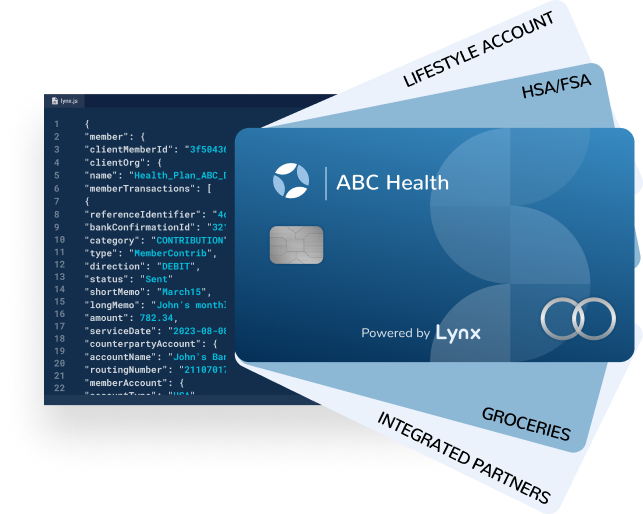 Implement Advanced Payment Processing
Issue cards physically or virtually instantaneously with funds restricted to be spent at certain merchant category codes, merchant IDs, and even down to the product SKU at tens of thousands of retailers. Lynx cards can house multiple bank accounts and funded benefits, eliminating the need to issue separate cards to a single user.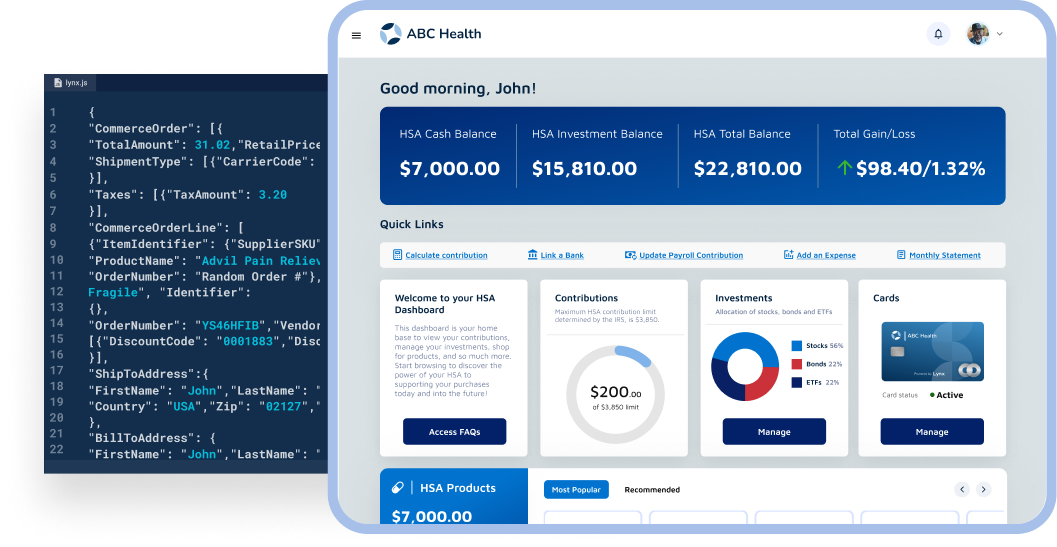 Provide Integrated E-commerce
Utilize our complete suite of e-commerce APIs to embed a healthcare purchasing experience inside your CDH account experience. Access an inventory of thousands of FSA- and HSA-eligible products with the touch of a button. Bonus—you can even launch a new revenue stream for your business.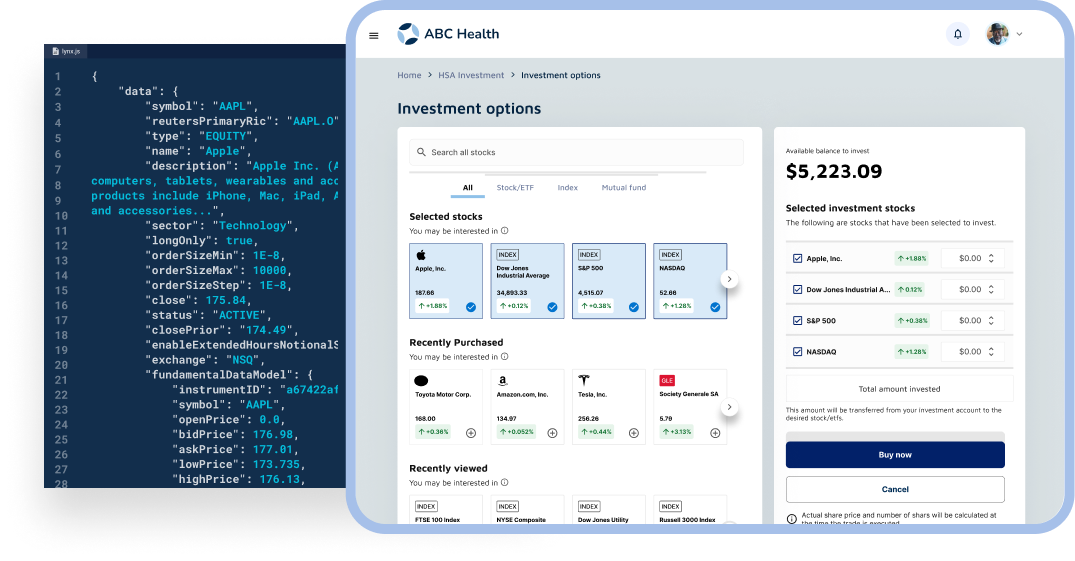 Embed Investment Functionality
Leverage our integrated RIA and broker-dealer capabilities to quickly offer embedded investment options to your customers. Build curated investment lineups, broaden your broker experience, and even support a robo-advisor for a managed investment experience.
See How Lynx CDH Core Compares
| | Implementation Simplicity (Ease, Speed) | Integration Flexibility (APIs, Support) | Data Security (Health-Grade) | Service Offerings (e.g., E-commerce) | Healthcare Expertise (Focus Area) |
| --- | --- | --- | --- | --- | --- |
| Lynx CDH Core | | | | | |
| Legacy Software Systems | | | | | |
| New Market Entrants | | | | | |
Financial Institutions
Display customers' CDH accounts alongside checking and savings accounts to create a unique customer experience employers will love.
Health Plans
Put CDH accounts front and center, making it easy for customers to engage with their accounts. Add e-commerce to enhance the customer experience while adding a new revenue stream for your business.
Benefit Administrators
Differentiate by building new CDH programs and automate qualified medical expenses (QMEs) to increase customer engagement.